Like so many others, I have set goals for myself; weight loss goals, organizational goals, financial goals, goals for the New Year, and business goals. In way too many cases, I end come up short of reaching my goals. For me, and maybe for you, too, the problem does not lie with the actual goal(s), but in the execution...i.e. lack of planning.
This month I have decided on three goals to work on, AND exactly what I need to do to reach them. I am a visual learner, so charts and graphs are a must to help me keep on track. I ordered the
Work @ Home Business Pack
from
TidyLadyPrintables
on Etsy. It's just what I need, well-organized and colorful.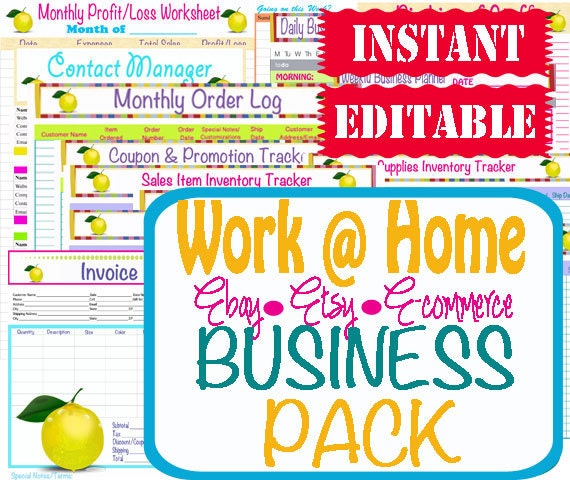 I especially like the Daily and Weekly Business Planners and What's Going on this Week (weekly scheduler broken down by day and 1/2 hour increments). I put the pages in plastic page protectors and use wipe off markers so i can reuse them over and over.
A bar graph will show my progress for two of the goals and help me stay focused.
I decided on three main goals for this month. (While getting more sales is something every small business owner wants, this is not one I chose, as I can only control what I do, not what others do.) Each of these are written on a S.M.A.R.T. goal chart, so I can track my progress. In case you may not know S.M.A.R.T. goals are Specific (the details; what, why, how), Measurable (How will you know when you've reached your goal?), Attainable (realistic and achievable), Relevant (How does this fit in with your overall business plan?), Time-Bound (set dates/benchmarks).
This month I will be working on making my photos more cohesive, adding items to my shop, and creating a social media plan of action. My next post will focus on my first goal; my social media action plan.
By setting S.M.A.R.T. goals and tracking my progress with graphs and charts, I am confident that this will be a great and productive month.
So, who's with me? Today is the day to set your S.M.A.R.T. goals.